Bruschetta de Pera, Nuez de castilla y Gorgonzola
Home
>>
Recetas
Este tradicional pan asado es cocina italiana en su mejor expresión.  Simplicidad total basada en ingredientes excelentes, sobre una fórmula que ha trascendido el tiempo.  Comida para los dioses.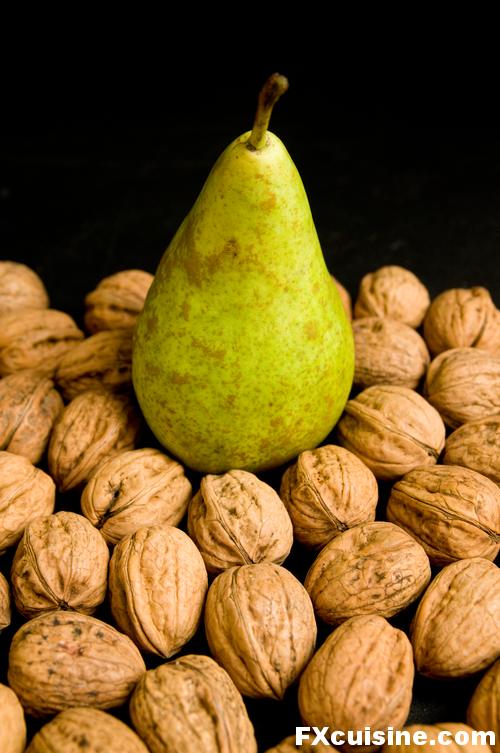 Cuando una familia italiana te invita, frecuentemente te sirven una bruschetta [broosKAYtah, plural broosKAYtay] con algún ingrediente rico que tengan por ahí.  Toma un restaurantero con mucha confianza en sí mismo servir ésto en un restaurante, ya que en esencia, no es sino pan duro tostado con algo de adorno.  Es al mismo tiempo una de las más fáciles y agradables entradas para un comida italiana.  Hoy te mostraré una bruschetta otoñal de la que tus invitados no se cansarán jamás.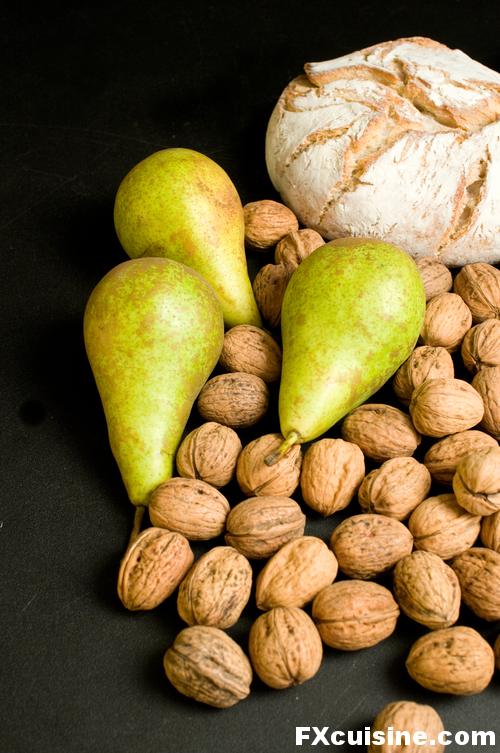 Bruschetta con Gorgonzola, Nueces de castilla y Peras
Entrada rústica pero elegante para 6 o comida ligera para 2
6 rebanadas de pan duro
12 nueces de castilla
200gr/6oz Gorgonzola u otro queso azul fino que derrita bien
2 peras
Aceite de oliva
Aquí el ingrediente crítico es el pan.  Realmente no puedes hacer una buena bruschetta con pan barato que te ha estado esperando envuelto en plástico por todo un mes en el supermercado.  Necesitas un pan adecuado.  El pan duro es mejor que el fresco.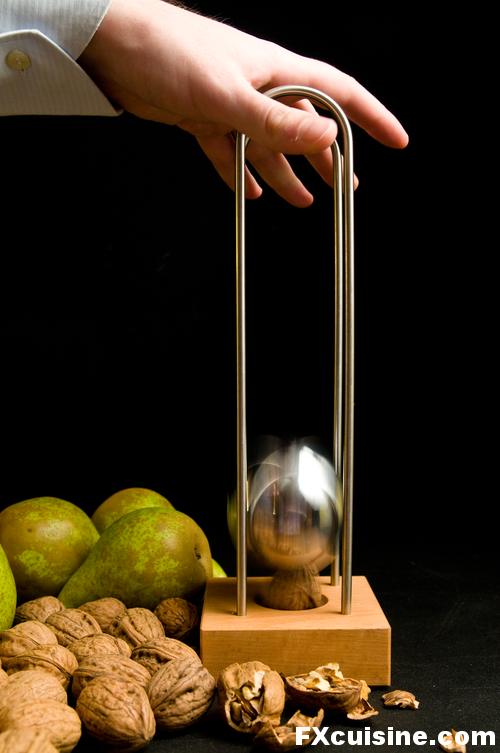 Si utilizas nueces enteras, comienza por quebrarlas ya que esto puede tomar un tiempo y el resto no puede esperar.  Llámenme fino pero me encanta quebrar nueces con mi último cascanueces.  Hoy, es un aparato alemán en el que colocas la nuez parada, o en sentido vertical vertically...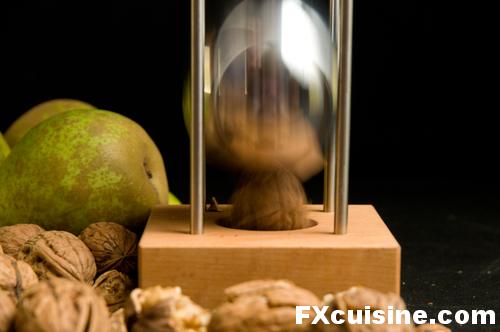 ... y dejas caer una bala de acero para quebrarla.  Ciertamente no es muy eficiente, pero todavía tengo por ver a un invitado al que no le guste jugar con el aparatito durante media hora.  Lo ideal es que tus invitados jueguen en lo que se cocina la comida - y hasta se pueden comer el fruto de su trabajo cuando las nueces quebradas se acumulan en la mesa.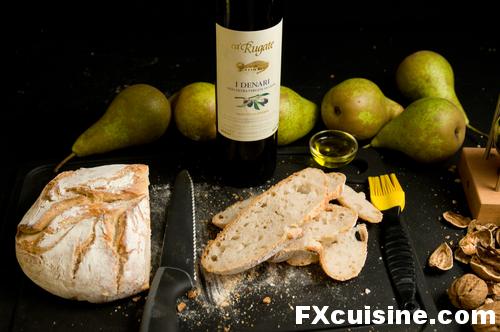 Rebana Slice el pan en rebanadas delgadas con un cuchillo de sierra con movimientos rápidos hacia adelante y atrás.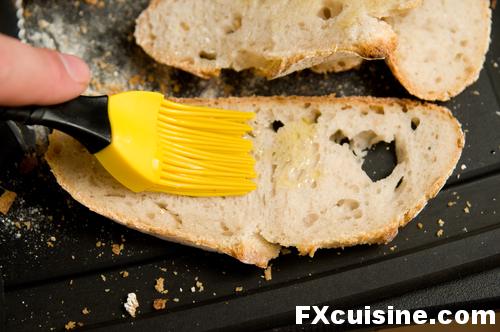 A mi me gusta untar el pan con un poco de  aceite de oliva antes de tostarlo.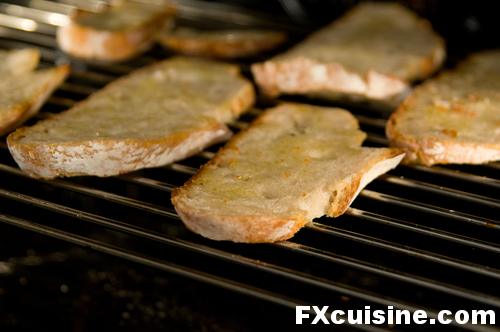 Coloca el plan en una rejilla en un horno caliente...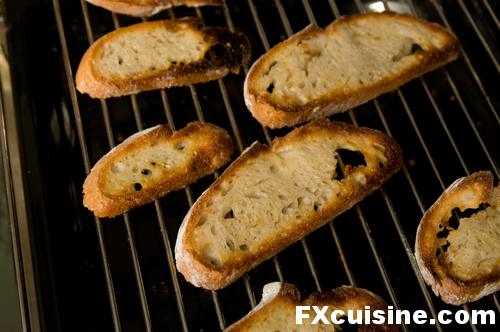 ... y tuéstalo hasta que se dore y esté crujiente por todos lados.  Tu pan debe quedar tan seco y crujiente como un fósil.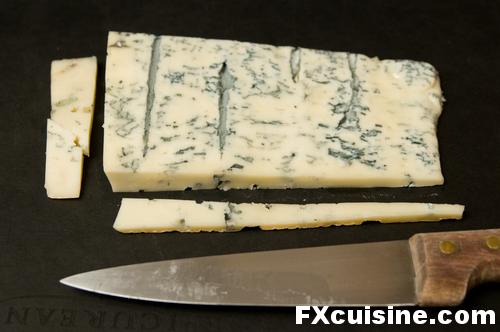 Quita la cáscara al queso mientras alabas al  penicillium roquefortii por sus favores.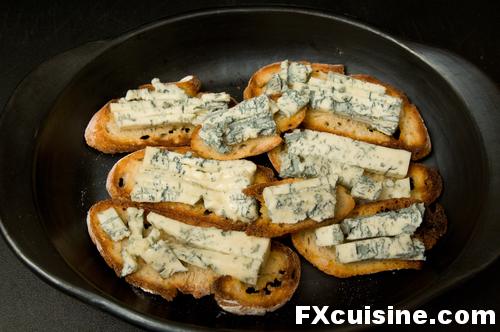 Coloca el pan tostado en un refractario para su último viaje y cúbrelo con el queso en rebanadas delgadas.
Decóralo con las nueces...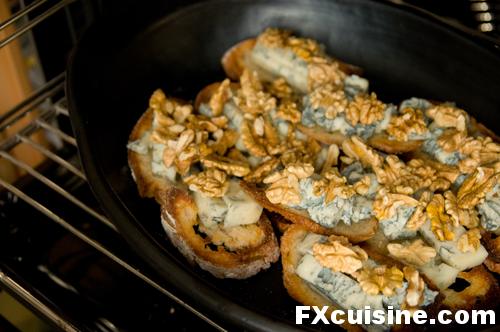 ... y regrésalo al horno a fuego medio hasta que se derrita el queso.  No utilices una parrilla poderosa o se te quemarán las nueces antes de derretir el queso.  Definitivamente puedes preparar todo un par de horas antes y sólo dejar este último paso para cuando lleguen tus invitados.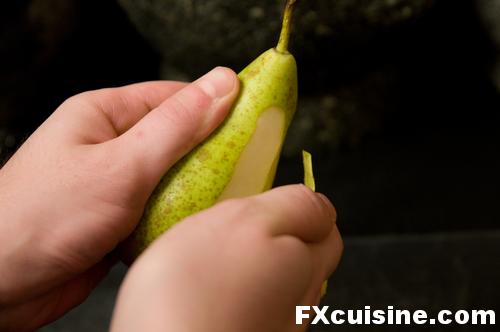 Mientras, pela las peras ...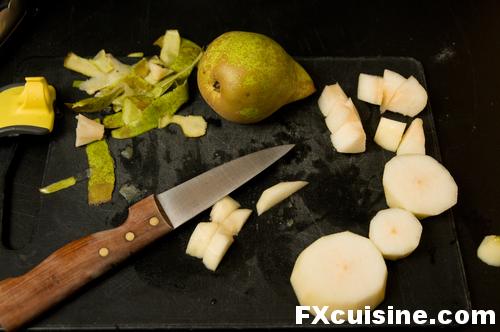 ... retírales el centro y córtalas en cubos del grueso de tu dedo medio.  Si necesitas hacer ésto unas horas antes, sólo sumerge las peras en agua con una gota de limón para que no se pongan cafés.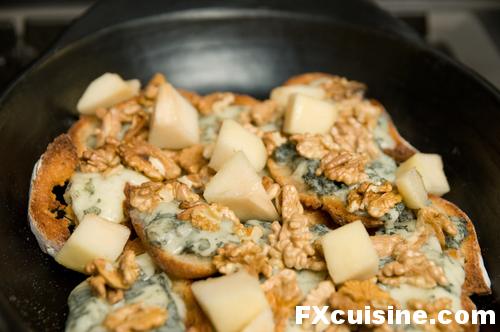 Adorna las bruschettas con los cubos de pera en cuanto el queso se haya derritido...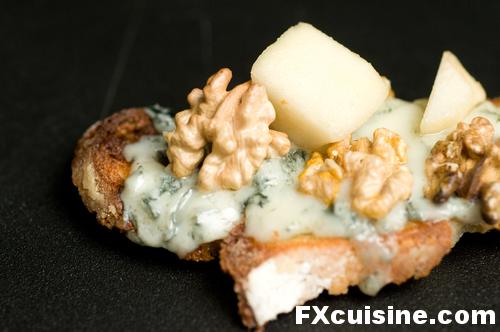 ... y sírvelas.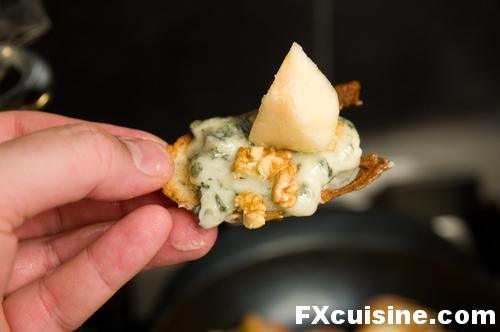 Esta es cocina italiana en su mejor expresión.  Simplicidad total basada en ingredientes excelentes.  Comida para los dioses.  Sírvelas con un vino blanco dulce y estarás en el cielo antes de terminar la comida.
279907 visitas
Artículos Relacionados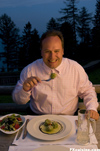 The Battle of the Knoedel ***
The story of a German secret weapon transformed into a delicious dish by the Italians.

Sainte-Maure Goat Cheese Feuilleté **
Use these intriguing cylindrical ash-colored French goat cheeses to make delicious puff pastry appetizers. A traditional French recipe.

Creamy Agliata Verde **
This traditional recipe from the confines of Italy and Switzerland brings together the delicious full fat creamy tomme with a unique Alpine herbal pesto.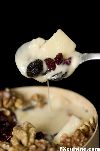 Decadent Baked Vacherin Cheese **
Uber decadent personal baked Vacherin Mont d'Or, gorgeous creaminess topped with toasted walnuts, dried fruits soaked in sweet wine and apples sautéed in butter and honey.
Artículos màs populares ¦ Ultimos artículos ¦ Por temas ¦ Ultimos comentarios
Copyright FXcuisine 2023 - all rights reserved.
If you do this recipe at home please let me know how it worked for you by submitting a comment or send me a picture if you can. Thanks!