Decadent Baked Vacherin Cheese
(page 2 of 2)
Home
>>
Recipes
Uber decadent personal baked Vacherin Mont d'Or, gorgeous creaminess topped with toasted walnuts, dried fruits soaked in sweet wine and apples sautéed in butter and honey.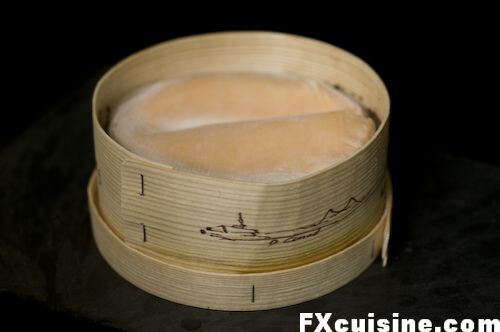 The usual way people bake Vacherin Mont d'Or in Switzerland is 20 minutes in a 210C oven. Now this will work but the laws of thermodynamics apply even to blissfully ignorant cooks and you may very well end up with a cheese that has split on top and is still lukewarm inside. So you could instead use a more scientific method and place it 30 minutes in a 65C oven. I reckon that most vacherin have a melting temperature of around 65C (150F) at most. Vacherin makers' recipes usually recommend to make holes in the vacherin and drizzle dry white wine on top, which makes little sense to me as most wine escapes through the sides. I prefer to drizzle whatever sweet wine is left from the soaking, and only when the cheese comes from the oven. The new FX bravely confronts Swiss tradition as you can see!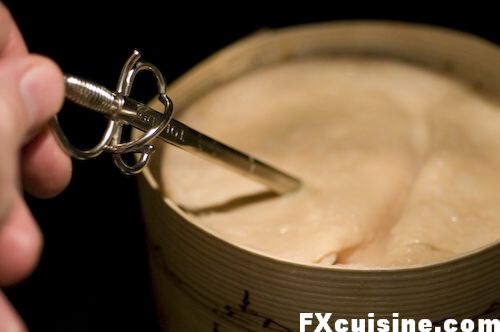 Whichever baking method you choose, make sure the cheese is both melted through and warm enough even in the center, by stabbing it with a metal skewer in the cheese from time to time and rub it on the exterior of your upper lip, that part of your body most sensitive to heat. Or least among those body parts usually involved in cooking! When the skewer comes out lukewarm to warm, as you prefer, and with melted cheese attached to it, you can bring the cheese out of the oven and summon the guests around the table.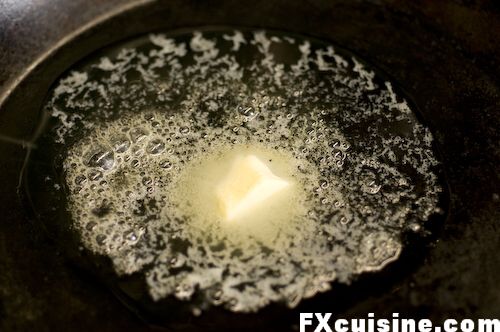 As it is decadence we are after, we melt yet another piece of butter...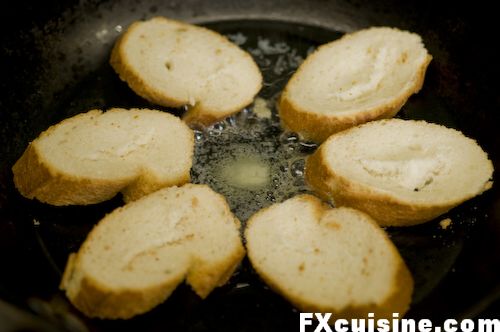 ... and pan fry bread slice instead of toasting them.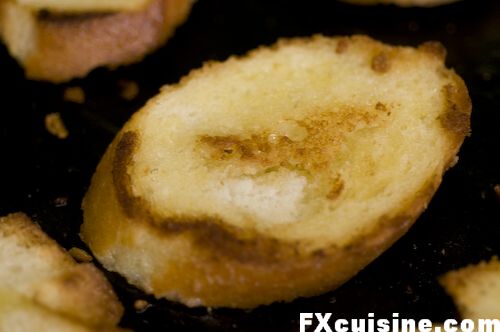 You could sprinkle some crushed spice on the bread to make it more interesting, such as mahlab (prunus mahaleb pits) for instance.
Depending on how old your Vacherin is, you may prefer to scrape and discard the top rind. After a week or so in the fridge, the lactic bacterias constant defecation may give off an ammonia smell that the heat will increase. But many people here eat a young vacherin's crust. If using the traditional, hot-oven technique the ammonia will have evaporated.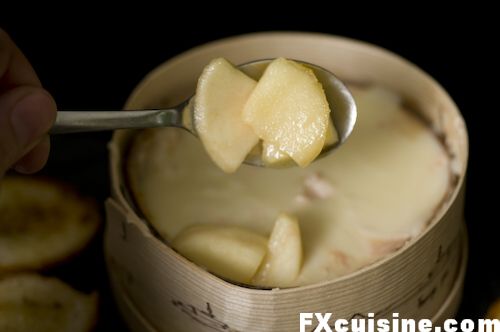 Spoon the apples on top until the cheese is covered by a continuous layer...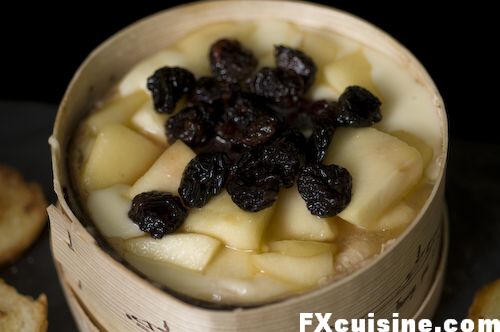 ...then add the dark cherries...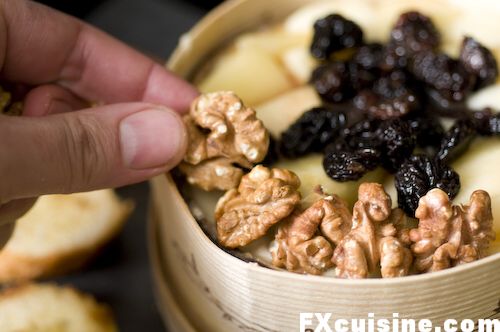 ...and start placing the toasted walnuts one by one.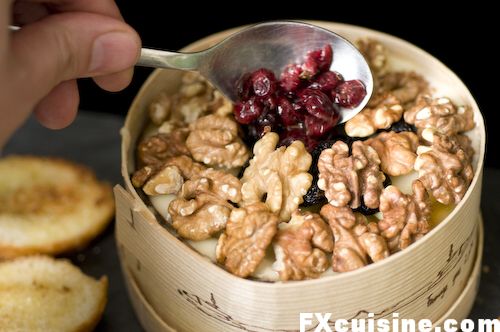 Top with the cranberries or other dried fruit you chose.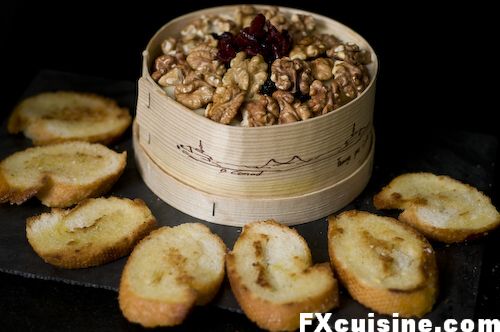 Voilà!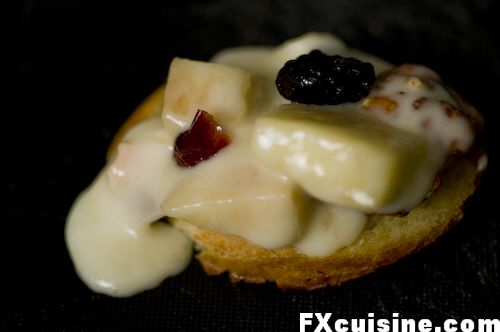 Spoon this over the toasted bread. This is like a simple and yet gastronomic fondue you can make very easily as soon as you get your hands on one of the prized cheeses.
This is far from the usual, boring, vacherin au four that people eat in my parts, with a lot more crunchiness, surprise and color to complement the oozing richness of the melted cheese. In the middle of winter, those ingredients hailing from warmer climates bring a little sunshine into my heart.
113617 views
Related Articles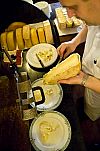 Swiss Raclette ** Popular
The national dish of Valais, my Swiss canton, raclette is the most gorgeous melted cheese you will ever have. Here at its best at the Manoir de Villa in Sierre.

Pear, Walnut and Gorgonzola Bruschetta **
This traditional garnished grilled bread is Italian cuisine at its best. Utter simplicity based on excellent ingredients, around a time tested formula. Food for the gods.
Copyright FXcuisine 2020 - all rights reserved.
If you do this recipe at home please let me know how it worked for you by submitting a comment or send me a picture if you can. Thanks!