Lucknow Edible Silver Foil
Home
>>
Experiences
Edible sterling silver foil decorates Indian food at weddings. Here is how they make it in Lucknow and how you can use it on a leg of lamb to eat like a Nawab.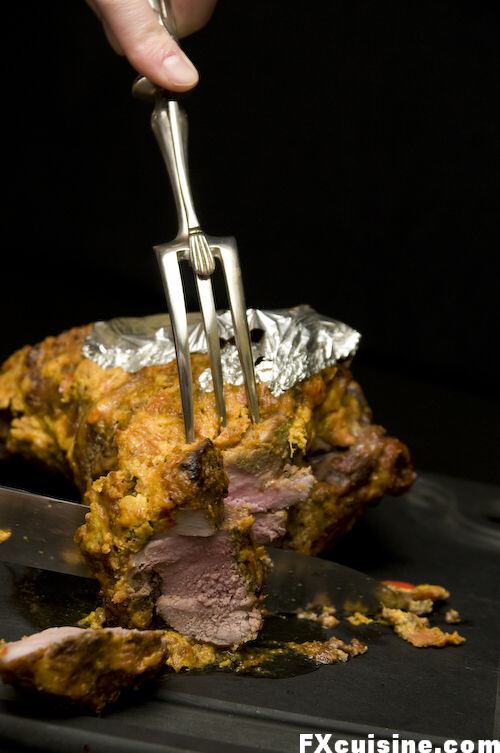 Indian chefs decorate their pièces de résistance with sterling silver foil. We don't get this in Europe because Indian silver foil does not conform to Western health standards. It is easy to understand why. If you want to make silver malleable, you have to mix it with another metal. In Western edible silver, we use gold or another edible metal to mix with silver. But in India, only Lord Shiva knows exactly what they mix in their silver. You can buy really edible foil from shops which sell professional confectionery ingredients such as www.mora.fr. I have both. But before you think I'm selling out Indian Cuisine for thirty silver coins, read on and see how Indian varaq is made and how it's used.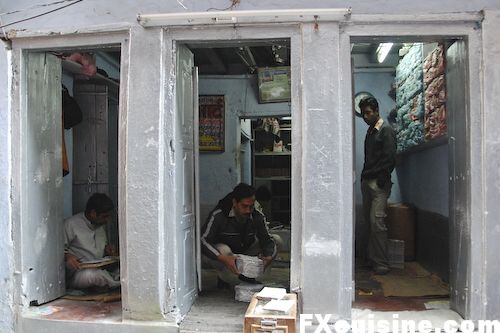 Lucknow is my favorite city in India: no tourists, great food, beautiful monuments and a muslim culture similar to that of Pakistan in some respects but very friendly to us foreigners.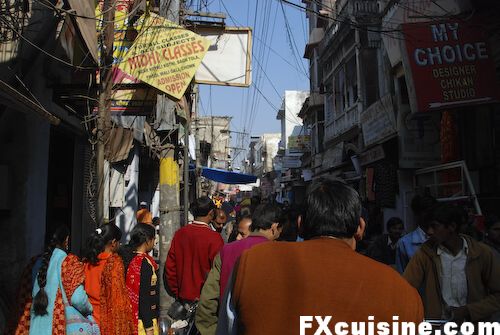 Consumer therapy is cheap at the Chowk - most wares are for professional garment makers and you're unlikely to find anything to buy. But very unique and friendly and you won't be pestered by hawkers like you would be in Benares.
I have visited a silver foil shop in a back alley of the Chowk market in Lucknow, over the new year. The shop itself is only a hole-in-the-wall - or rather three holes. It took me two months to find my silver book again so well it was it hidden in fear of theft, then one month to manage to cook a dish to show you how to use this mythical ingredient.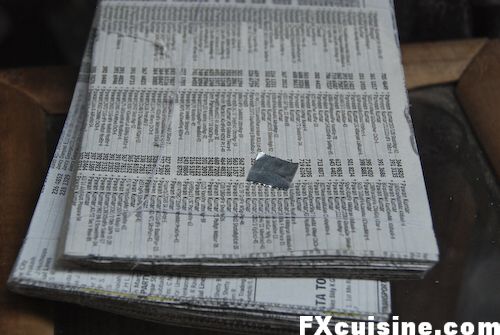 Each silver foil starts as a paper-thin, tumbsized piece of silver.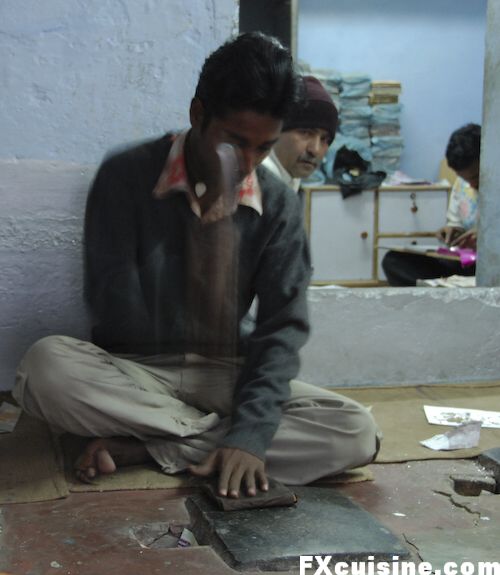 A number of these silver thumbnails are stacked up between leather pieces, and a gentleman hammers them until the silver is stretched ten times bigger than it was.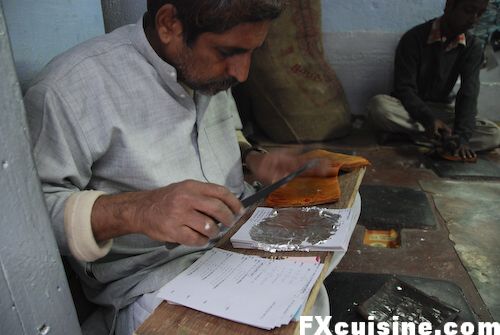 The leather pouches are then handed to the man with the silver hands for a most delicate exercise.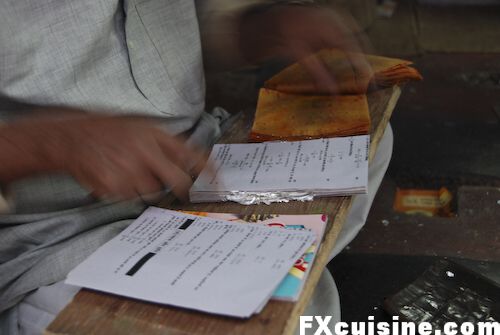 He takes each leaf one by one with a flat and very thin spatula and carefully lays them between the remains of a local telephone book. This is very delicate work, as the paper is so thin than the slightest movement in the air will fold or break it.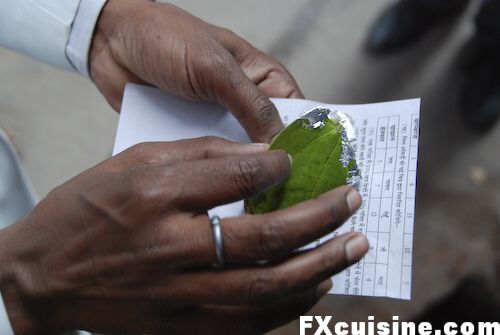 A piece of the end product was produced on a leaf for our inspection ...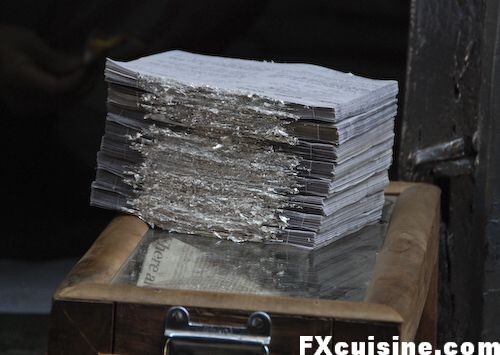 ... then I could buy one of these eight silver books. In Lucknow, words are indeed silver.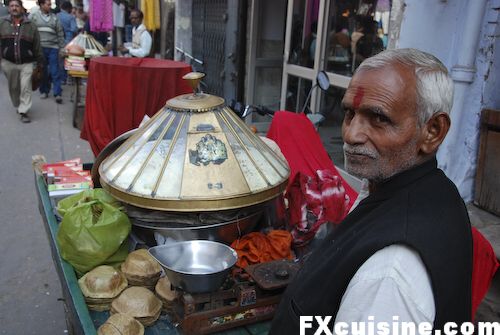 This guy sells sweets made from reduced milk and adorned with silver foil.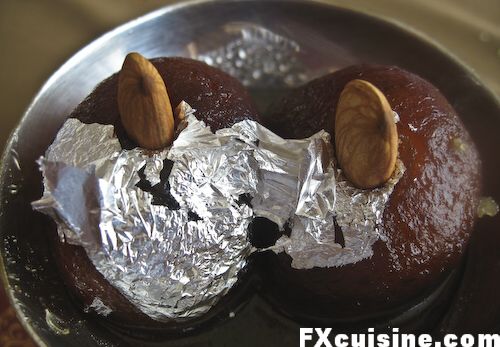 Gulab Jamun, a common sweet boiled in syrup and hence a friend of the stomach-wise traveller, is often decorated with silver foil. The foil has no taste at all and does not play funny tunes on your teeth. It is nothing like regular kitchen foil.
...