Poutine Will Keep You Warm Throughout Winter
(page 2 of 2)
Home
>>
Experiences
A Canadian stop on my tour of world street foods of dietary interest.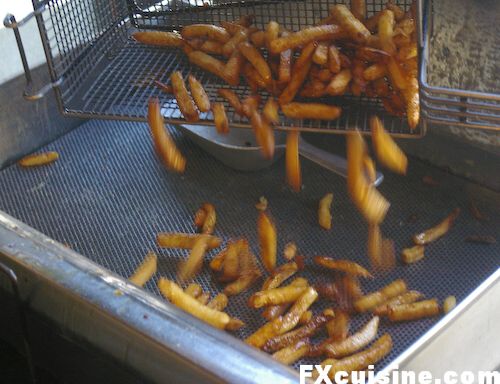 Fried fries are kept on a hotplate until the client walks in ...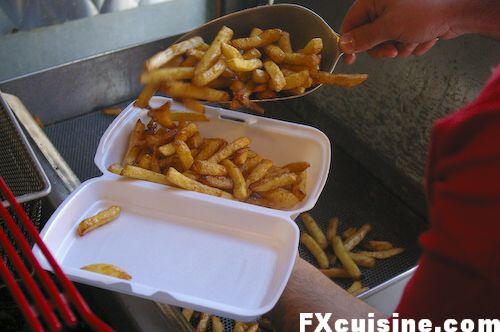 ...then shovelled into the container.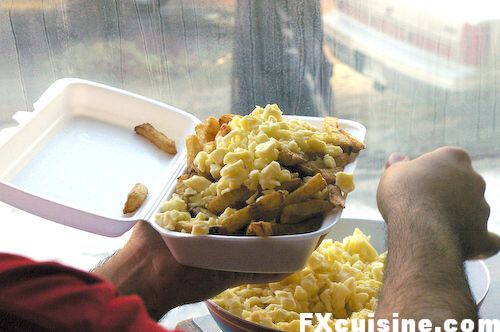 As every nutritionist worth her salt will tell you, French Fries do not make a proper meal on their own. To achieve nutritional balance, fresh cheddar curds are mixed with the hot fries ...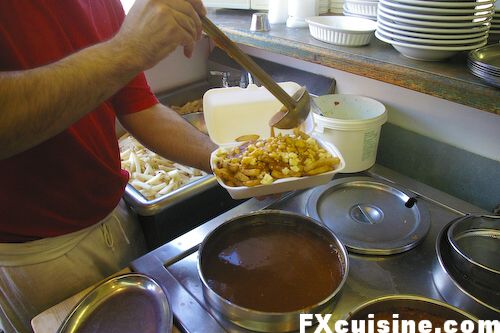 ... then a ladleful of gravy.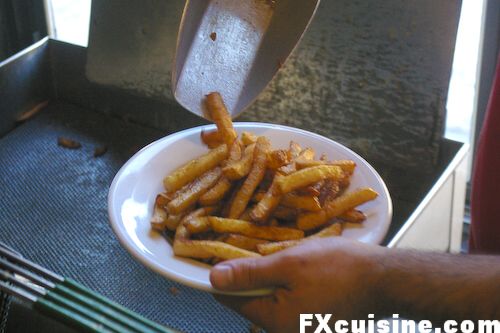 And if you are not a trucker but a gentleman of some standing, they will serve you on a plate with the same healthy combination of fries...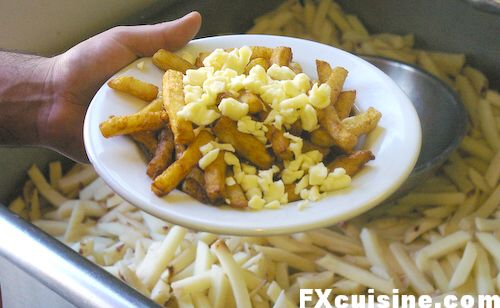 ... fresh cheddar cheese ...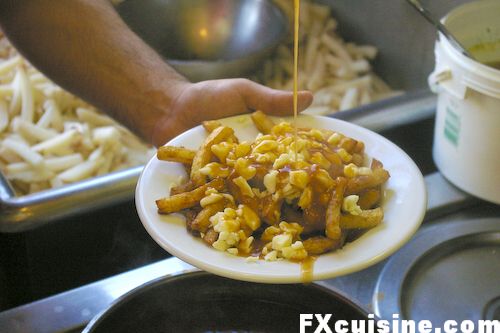 ... and as much of that bought gravy sauce as you can afford to eat.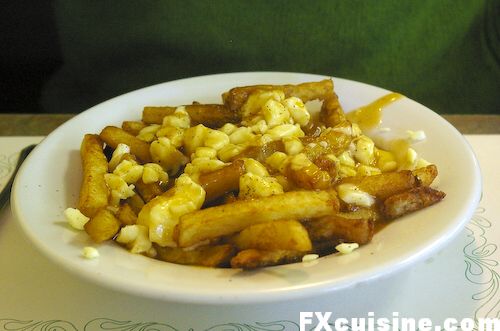 You are now ready to face the rigorous Canadian winter.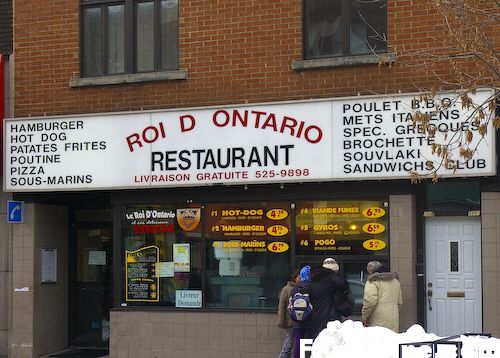 Despite its Québec location, this place is called 'The King of Ontario'. In Frédéric's book they make the best poutine in Montréal and are very friendly. But when it comes to poutine, every Québécois has a favorite poutine haunt!
Roi d'Ontario
3991 rue Ontario
Montreal, Québec
Canada

For more details on poutine, you can visit www.montrealpoutine.com.
Thanks to Frédéric Mahieu for his pictures!
238882 views
Related Articles

Pizza Fritta - traditional Neapolitan deep-fried pizza *** Popular
Follow me inside the kitchen of working-class pizza joint in downtown Napoli and see how they make deep fried pizza, the cult Neapolitan street food.

Scottish Deep-Fried Candy Bar *** Popular
At last a solution to social security deficits.

Scottish Deep-Fried Pizza *** Popular
A northern cousin of the Neapolitan deep-fried pizza, this proud member of the Scottish Diet makes one nutritious snack.

Deep-Fried Cheeseburger ** Popular
We have now reached the confines of the Scottish Diet and enter Deep-Frying Hell. Yea who enter here, abandon all hope and come to behold this new wonder - the deep-fried cheeseburger.

Potato Chips Night Shift **
At midnight sharp, I entered Burt's factory in Devon to see how my favorite potato chips are made. Hand Fried in Devon.
Copyright FXcuisine 2020 - all rights reserved.
If you do this recipe at home please let me know how it worked for you by submitting a comment or send me a picture if you can. Thanks!