Neal's Yard Dairy
(page 2 of 2)
Home
>>
Experiences
My visit to the cult London cheese shop, selling no less than 57 types of British cheeses.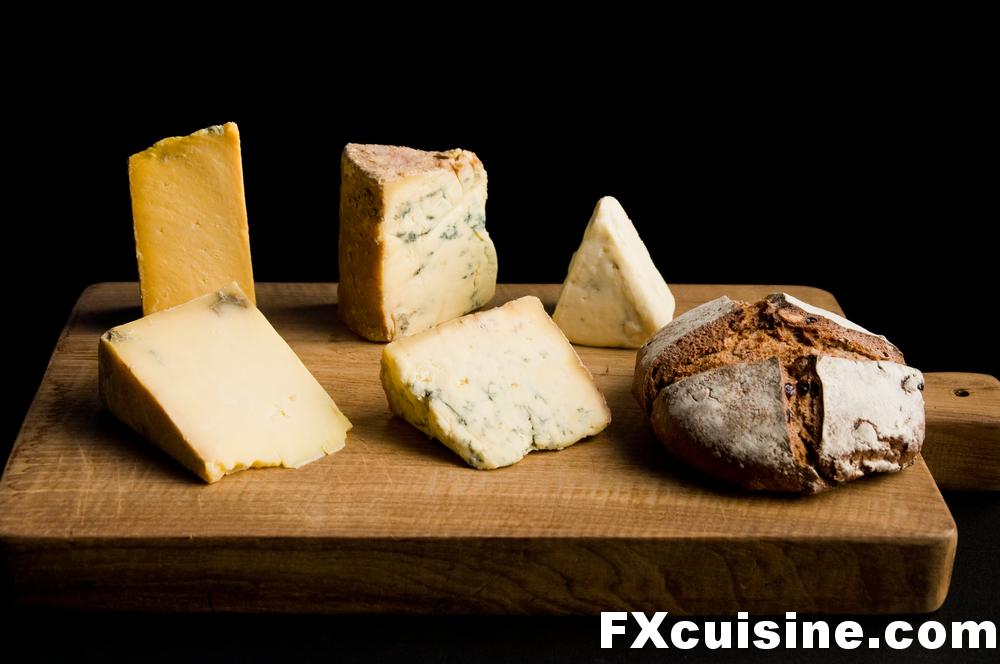 The 5 delicious British cheeses I bought at Neal's Yard, clockwise from top left: Appleby's Cheshire, Colston Bassett Stilton, Beenleigh Blue, Keen's Cheddar, Stichelton.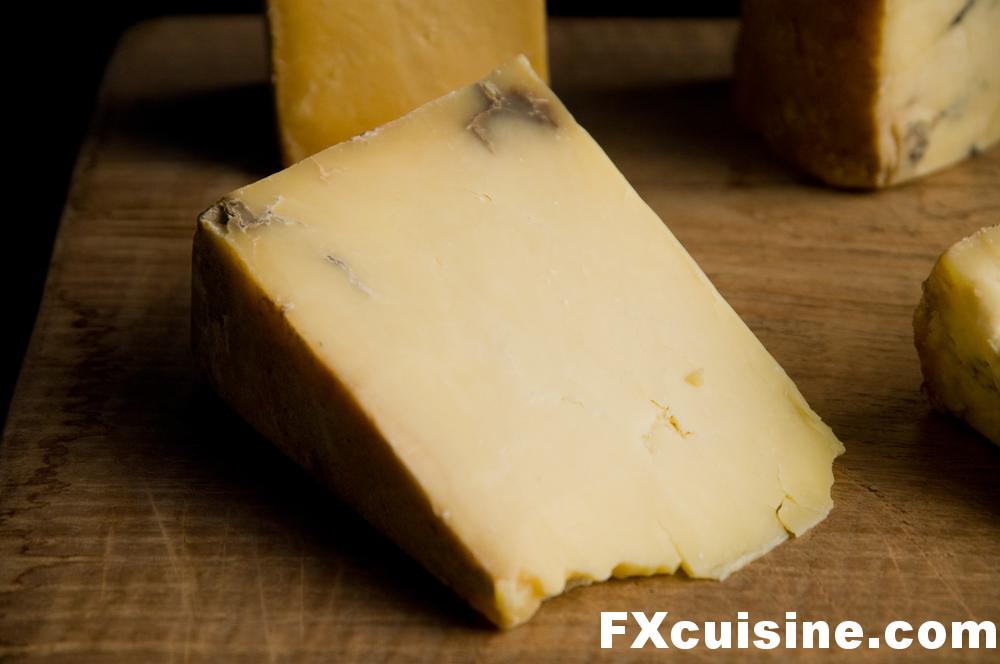 Cheshire is the oldest recorded British cheese. Here is a slice of Keen's Cheddar from the unpasteurised milk of the Keen'sfamily's farm near Montgomery's, bound in larded cloth like Cheddar ...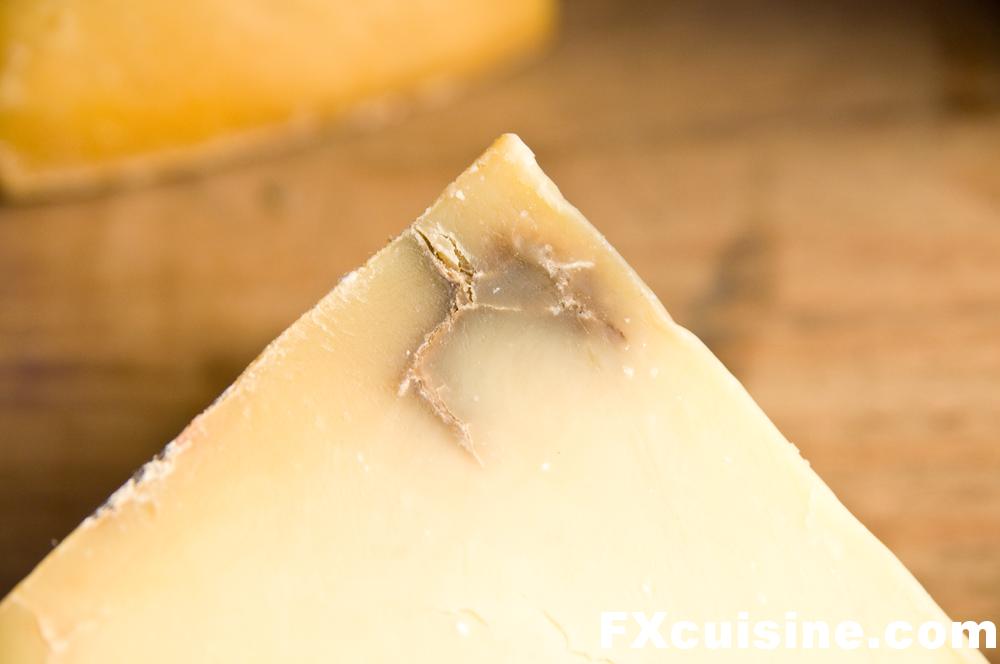 ... and with fine veins where the cheese mites have led the way to some taste-generating microbes.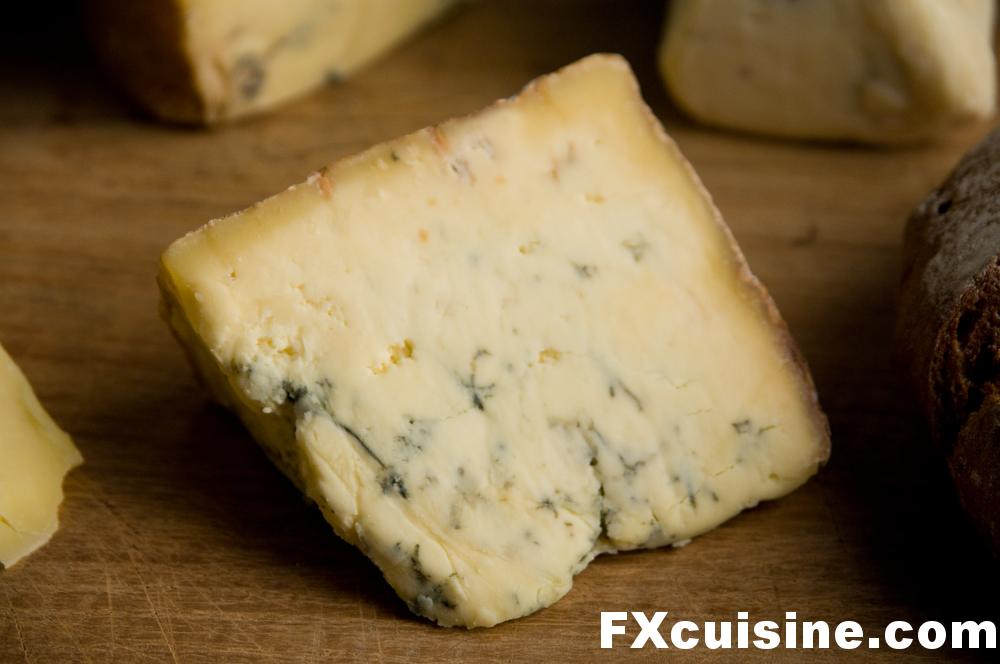 Stichelton, a joint venture between the unpasteurised cow's milk of Collingthwhaite Farm in Nottinghamshire, and the timeless charm of Penicillium Roquefortii, one of the finest French exports.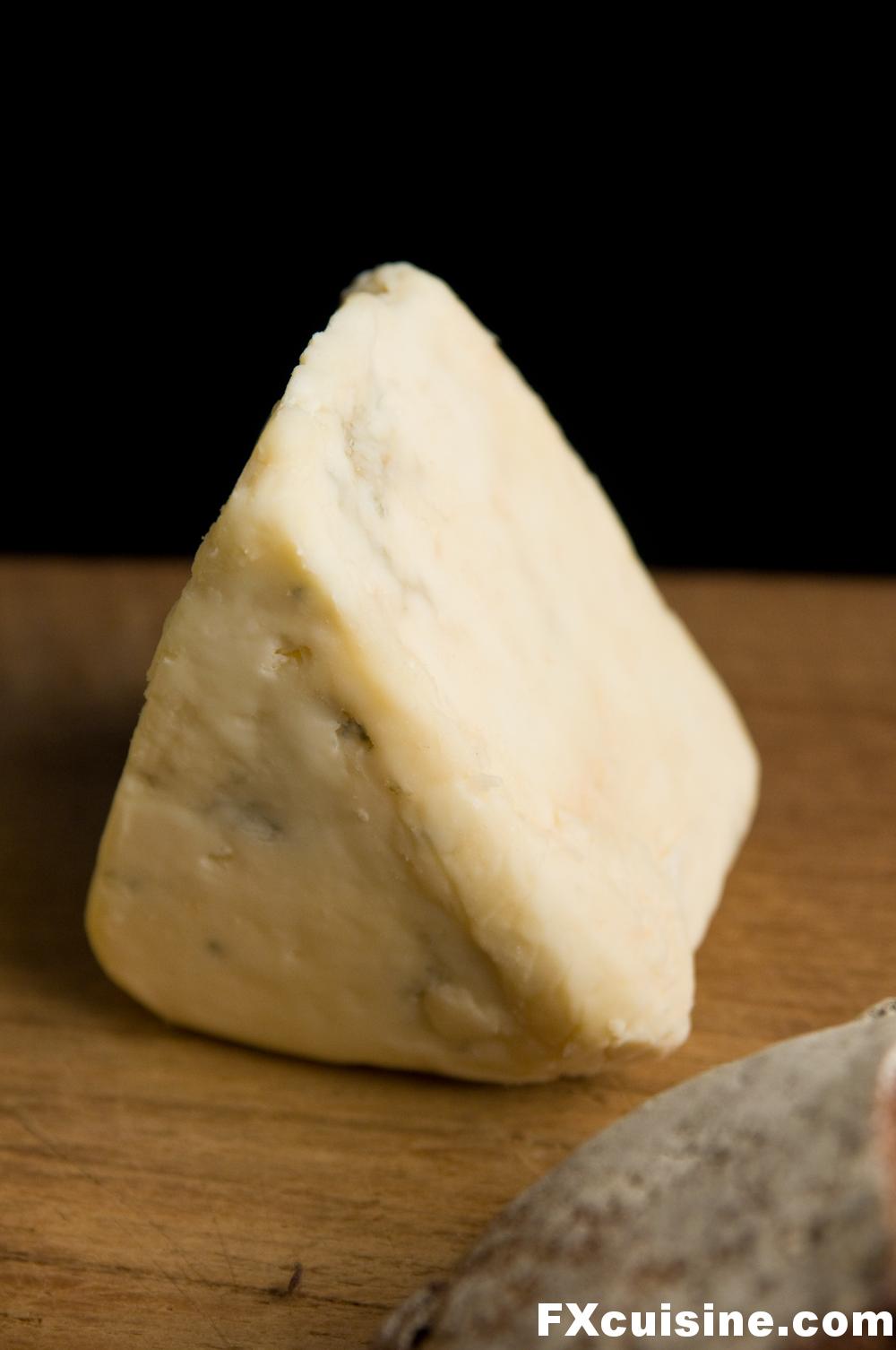 Beenleigh Blue, made in Devon from pasteurised sheeps' milk, has such an intense taste of milk, I just had to buy it. More on this later.
I ate the Stichelton and Colston Bassett Stilton over a rather good dried fig fresh bread, drinking a glass of Sauterne to the good health of British cheesemakers. He who said there were no artisans left in Britain obviously has never visited Neal's Yard.
Neal's Yard Dairy
www.nealsyarddairy.co.uk
17 Shorts Gardens
Covent Garden, London
+44 (0)20 7240 5700
288383 views
Related Articles

Montgomery's Cheddar ***
My Christmas article will show you how the best cheddar since King Arthur is made in Somerset, including a 4 minutes video.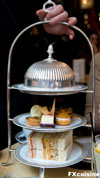 Tea with Sir Hugh ***
Last week I had tea with Sir Hugh and his lovely wife Gaynor in one of their favorite haunts in London - a uniquely British experience.

Books For Cooks ***
My visit to a must-see bookstore in London beloved by foodies from all over the world.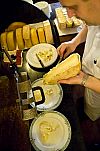 Swiss Raclette ** Popular
The national dish of Valais, my Swiss canton, raclette is the most gorgeous melted cheese you will ever have. Here at its best at the Manoir de Villa in Sierre.

Slow Food Fair **
My visit of the largest traditional food fair in the world in Torino, Italy.
Copyright FXcuisine 2023 - all rights reserved.
If you do this recipe at home please let me know how it worked for you by submitting a comment or send me a picture if you can. Thanks!