Auténtica Pasta Siciliana con Brócoli
(página 3 de 3)
Home
>>
Recetas
Esta receta tradicional siciliana reúne las tradiciones culinarias del Norte de África con las de Italia. ¡Todo un culto!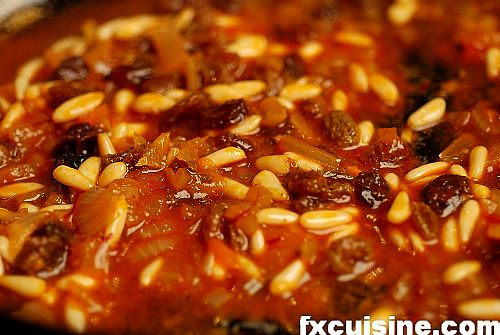 Cuece la pasta en la misma agua que el brócoli.  Yo hago mis propios maccheroni my own macaroni pero puedes utilizar pasta tubular de buena calidad de semolina extruída en bronce.  Cuécela al  menos 2 minutos menos de lo necesario  - más crujiente que al dente. Esto es necesario ya que la pasta se dejará a que tome el sabor de la salsa y ahí continuará cociéndose.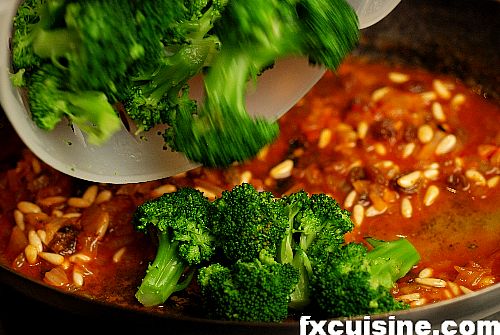 Mezcla en brócoli con la salsa  ...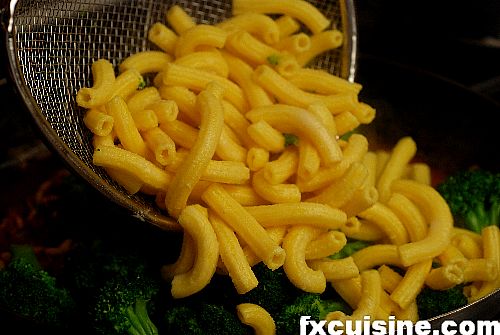 ... luego agrega la pasta cocida y déjala tapada unos 10 minutos o cuanto tiempo puedas esperar.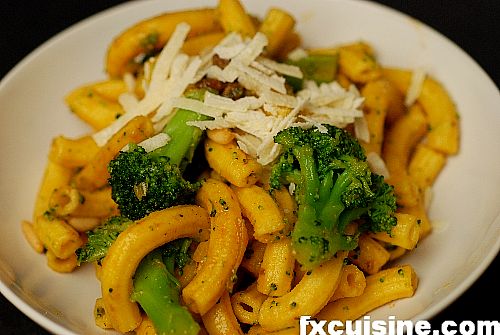 Sírvela con el pecorino rallado más suave o sin nada de queso..
Éste es un platillo memorable con un sabor muy elegante y delicado a azafrán que combina perfectamente con las pasas y los piñones.  Una hermosa ilustración del genio siciliano para casar las influencias del Norte de África con el patrimonio compartido con Italia.
La receta original se llama 'pasta chi vruoccoli 'rriminati' y viene del libro de Anna Pomar La cucina tradizionale siciliana.
887557 visitas
Artículos Relacionados

Serious Pasta alla Norma *** Popular
Pasta alla Norma, a divine combination of eggplants, tomatoes, basil and ricotta, is one of the most elegant traditional Sicilian recipes. A real cult classic!

Arancini, the cult Sicilian dish *** Popular
These glorified deep-fried stuffed rice croquettes are a cult sicilian dish celebrated in a recent best-selling Italian novel.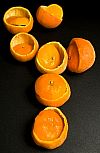 Sicilian Tangerine Sorbet ***
Extraordinary sorbet served in the shell for a spectacular dessert suited for the calorie conscious vegetarian and the truffle-eating epicure alike. With no cooking and no ice cream machine required, this is an offer I can't refuse.


Sicilian Cash Cow ***
This baked eggplant pasta dish has been keeping client queuing at the door of Geneva's most successful popular Italian restaurant 15 years. Find out how you can milk the Sicilian cash cow for yourself.

Bring Out The Falsomagro ***
There is more than meets the eye to this cult Sicilian Sunday roast - a stunning highlight of any family meal.
Artículos màs populares ¦ Ultimos artículos ¦ Por temas ¦ Ultimos comentarios
Copyright FXcuisine 2023 - all rights reserved.
If you do this recipe at home please let me know how it worked for you by submitting a comment or send me a picture if you can. Thanks!