Authentic Sicilian Pasta With Broccoli
(page 3 of 3)
Home
>>
Recipes
This traditional Sicilian recipe brings together North African and Italian culinary traditions. A cult dish!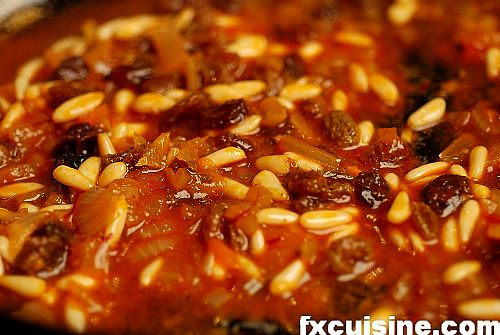 Cook the pasta in the same water as the broccoli. I make my own macaroni but you can use any quality semolina flour, bronze extruded tubular pasta. Undercook by at least 2 minutes - crunchier than al dente. This is needed as the pasta will later be left to infuse in the sauce and will thus continue to cook.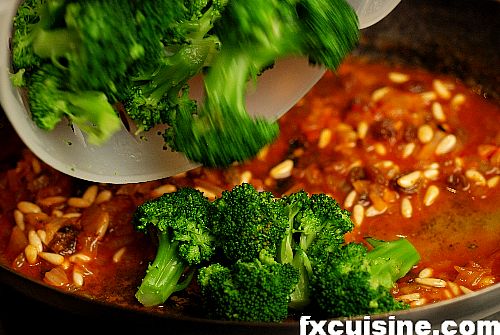 Mix the broccoli in the sauce ...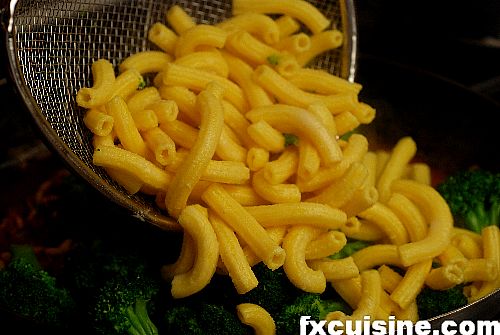 ... then add the cooked pasta and leave covered for 10 minutes or as long as you can wait.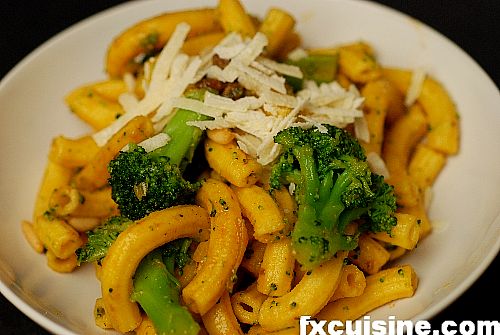 Serve with the softest pecorino coarsely grated or no cheese at all.
This is a most memorable dish with a very classy and delicate saffron taste that combines perfectly with the raisins and pine nuts. A beautiful illustration of the Sicilian genius for marrying North African influences to a shared Italian heritage.
The original recipe is called 'pasta chi vruoccoli 'rriminati' and comes from Anna Pomar's La cucina tradizionale siciliana.
883059 views
Related Articles

Serious Pasta alla Norma *** Popular
Pasta alla Norma, a divine combination of eggplants, tomatoes, basil and ricotta, is one of the most elegant traditional Sicilian recipes. A real cult classic!

Arancini, the cult Sicilian dish *** Popular
These glorified deep-fried stuffed rice croquettes are a cult sicilian dish celebrated in a recent best-selling Italian novel.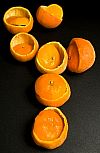 Sicilian Tangerine Sorbet ***
Extraordinary sorbet served in the shell for a spectacular dessert suited for the calorie conscious vegetarian and the truffle-eating epicure alike. With no cooking and no ice cream machine required, this is an offer I can't refuse.


Sicilian Cash Cow ***
This baked eggplant pasta dish has been keeping client queuing at the door of Geneva's most successful popular Italian restaurant 15 years. Find out how you can milk the Sicilian cash cow for yourself.

Bring Out The Falsomagro ***
There is more than meets the eye to this cult Sicilian Sunday roast - a stunning highlight of any family meal.
Copyright FXcuisine 2023 - all rights reserved.
If you do this recipe at home please let me know how it worked for you by submitting a comment or send me a picture if you can. Thanks!