Pasta N'casciata
(página 2 de 2)
Home
>>
Recetas
Un verdadero super-culto en Sicilia rara vez visto fuera de la Isla.  Comerlo de la pantalla de tu computadora es 100% libre de calorías.
Yo hago mis propios maccheroni rigati con la máquina para pasta Kenwood/Delonghi Pasta Machine - Kenwood, la compañía familiar inglesa.  Pero casi nadie lo hace, incluso en Sicilia, por lo que bien puedes usar pasta comprada.  Sólo asegúrate que esté hecha de semolina (trigo duro o durum) y extruida en bronce para que tenga una superficie extra rugosa que se cubra bien de salsa.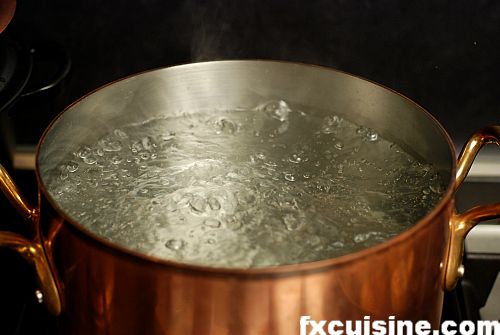 Precalienta tu horno a fuego alto.  Llena tu olla más grande de agua, agrégale sal, NO le pongas aceite  y ponla a hervir con fiereza.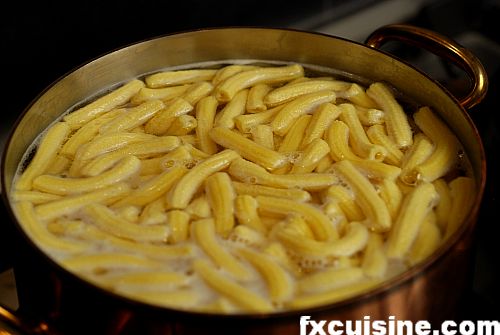 Cocina tu pasta, pero déjala muy al dente - no terminada de cocer, ya que se seguirá cociendo en la salsa.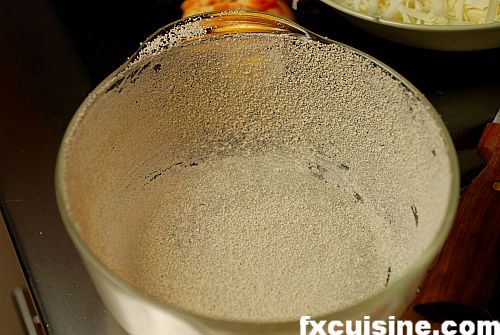 Escoje un refractario suficientemente grande para que quepa la pasta y todos los demás ingredientes.  Aceita el interior y añade todo el pan molido breadcrumbs que requieras para cubrir la superficie completa.  Esto evitará que la pasta se pegue.  Sólo sarandea tu refractario como un buen buscador de oro movería su charola.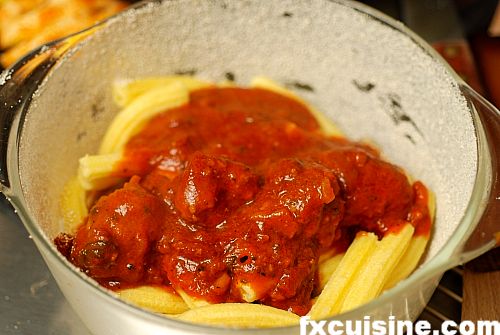 Y vieme la etapa final.  Agrega suficiente pasta para cubrir el fondo del refractario, luego cubre con albóndigas...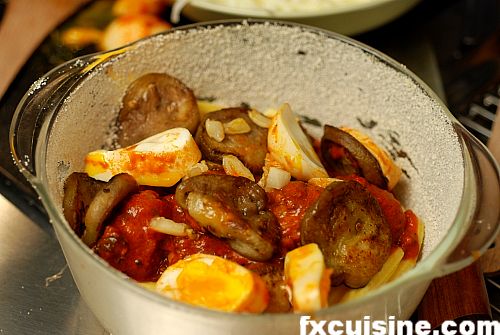 ... y procede con algo de berenjenas, ajo,  rebanadas de huevo y albahaca recién picada.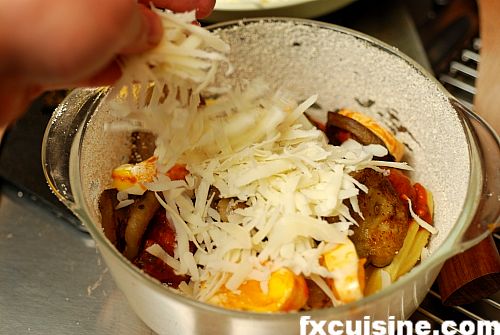 Añade queso rallado y no seas miserable - con más queso es precioso.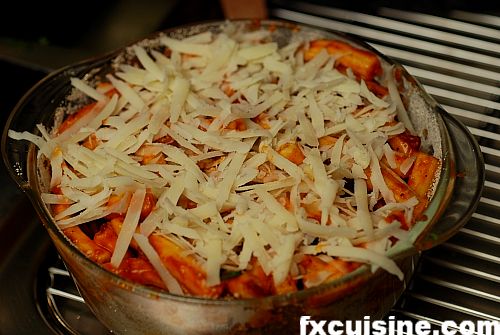 Continua por capas hasta que se te acaben los ingredientes.  Termina con queso rallado y hornea en el horno.  Ahora bien, para hornear hay varias maneras.  Algunos lo hacen como una frittata di maccheroni napolitana, en una olla sobre la estufa.  Otros le ponen una tapa y le ponen brasas encima para que la parte de arriba quede más crujiente.  La mayoría de los cocineros modernos lo hace en el horno, pero te tomará varios intentos hasta lograr la pasta realmente crujiente que que le da a este platillo otro nivel de encanto.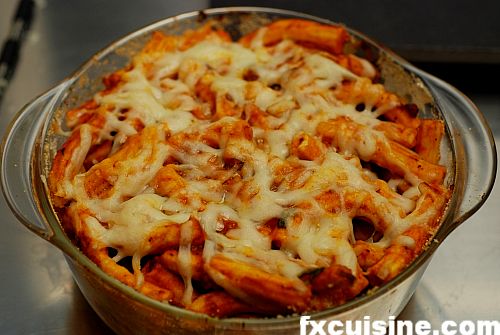 Retira del horno y llama a tus invitados a la mesa - ya no esperarán mucho.  Coloca un plato plate encima ...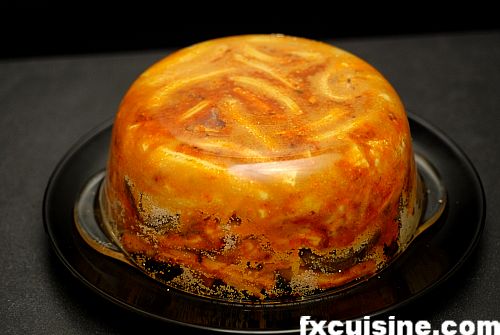 ... y voltea el platillo de cabeza.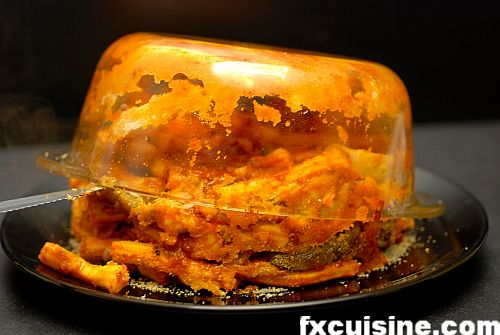 Con un cuchillo levanta el refractario para abrir la pasta n'casciata ...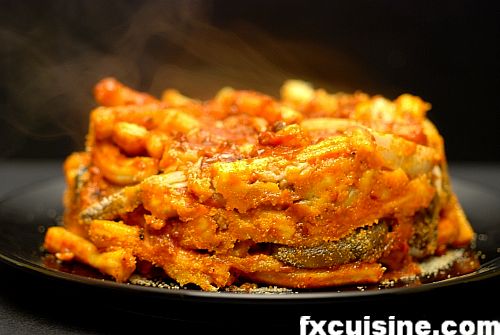 Sirve.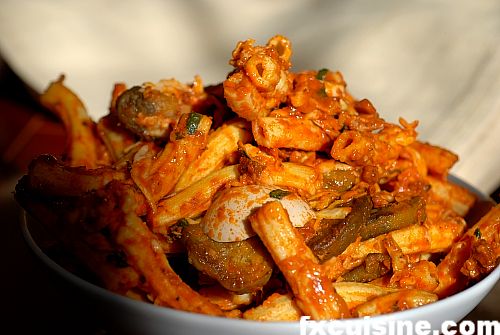 394911 visitas
Artículos Relacionados

Authentic Sicilian Pasta With Broccoli ** Popular
This traditional Sicilian recipe brings together North African and Italian culinary traditions. A cult dish!

Arancini, the cult Sicilian dish ** Popular
These glorified deep-fried stuffed rice croquettes are a cult sicilian dish celebrated in a recent best-selling Italian novel.

Serious Pasta alla Norma ** Popular
Pasta alla Norma, a divine combination of eggplants, tomatoes, basil and ricotta, is one of the most elegant traditional Sicilian recipes. A real cult classic!
Artículos màs populares ¦ Ultimos artículos ¦ Por temas ¦ Ultimos comentarios
Copyright FXcuisine 2023 - all rights reserved.
If you do this recipe at home please let me know how it worked for you by submitting a comment or send me a picture if you can. Thanks!