Baba Ganouj on Hot Embers
Home
>>
Recipes
Amazing Lebanese eggplant caviar roasted directly over hot embers and served with crispy lavash bread with toppings.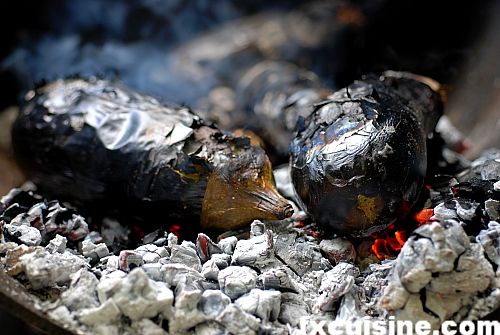 Lebanon's answer to Mr Ducasse's Eggplant Caviar is baba ganouj, one of many the ways used around the Meditteranean to turn eggplants into a gorgeous spread. This recipe is longer than most and calls for a woodfire. It is spectacular.
Baba Ganouj
Lebanese eggplant caviar
4 large eggplants
1 head garlic
6 lavash breads
olive oil
half a cup sesame seeds
half a cup poppy seeds
1 bunch fresh thyme
Optional:
fresh mint leaves
tahini
yogurt
lemon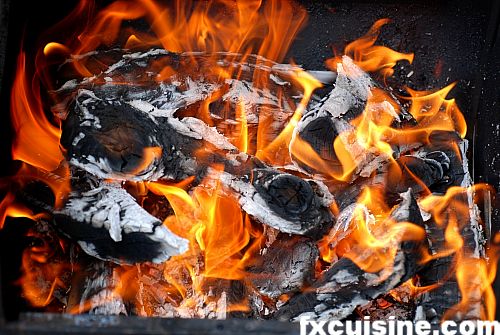 Prepare a bonfire with apple wood or another hard wood.
When the wood is dying, on this deathbed lay the eggplants one by one in the nascent embers with the garlic head at their feet.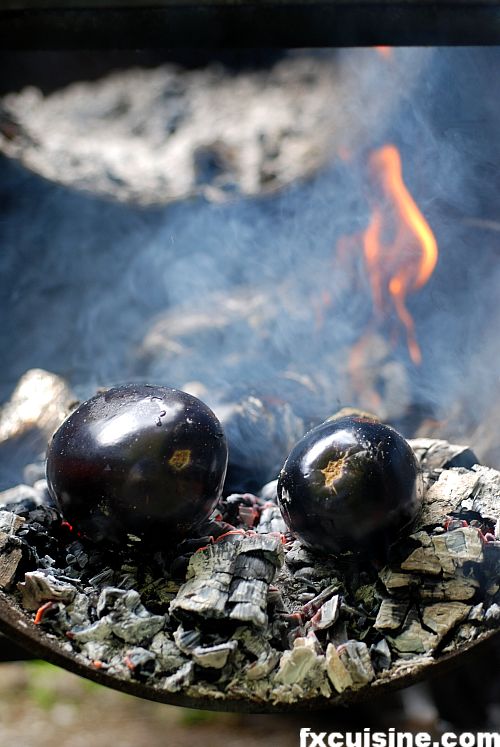 When this bed of glowing embers has turned to a bed of ashes, you will remove the eggplants and let them rest until cold.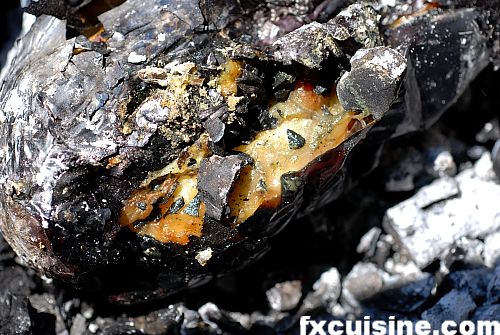 Open these charred black sarcophaguses and remove from them the miraculous amber marrow.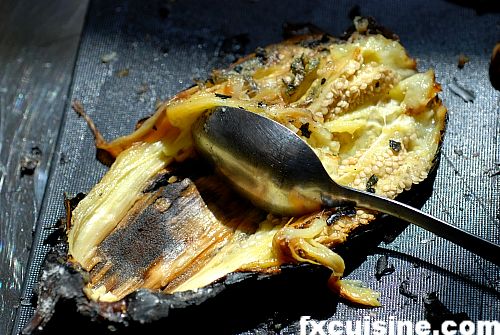 When all the pulp has been removed, discard any charred eggplant skin or other burnt remains who do not belong to the world of the living. Let the pulp rest for an hour and pour off any of the bitter water it will cast off.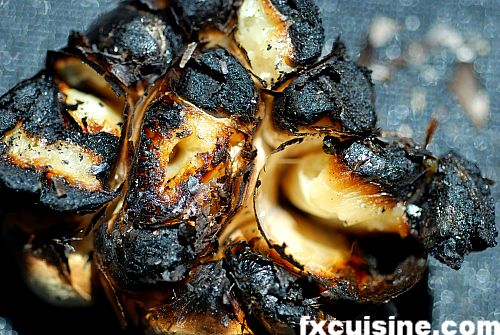 Open the charred garlic head and squeeze it until the golden pulp comes out. Discard any burnt garlic.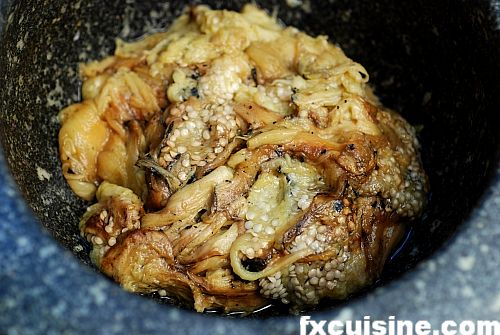 Mash the eggplant to a pulp using a fork or in a mortar. Whatever you do, don't use a blender or electric mixer. It is desirable for the baba ganouj to have some texture.
...