Aioli - Mediterranean Garlic Sauce
Home
>>
Recipes
One of the most addictive sauces in the world, aļoli is made all over the Mediterranean. See how to do it the old-fashioned way.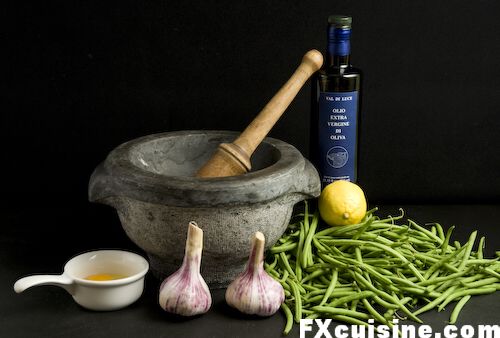 Aioli [aye-awe-lee] is one of the most popular sauces in the Mediterreanean - an emulsion of olive olive oil flavored with lemon juice and as much garlic as you can take. It is insanely addictive and is very efficient in warding off vampires.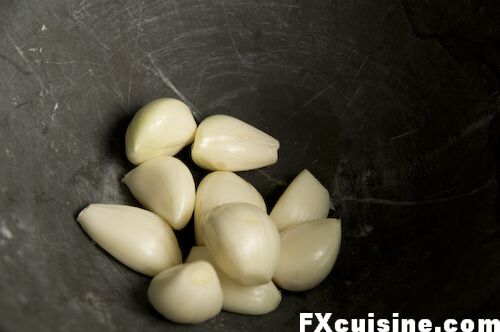 Skin the garlic and place it in the mortar.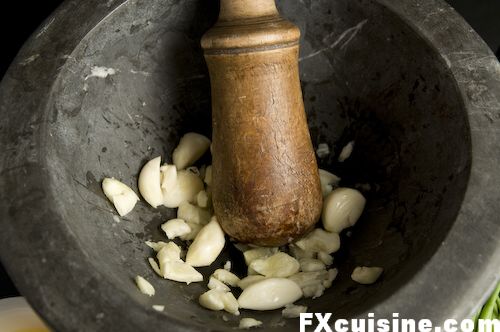 Grind your garlic cloves down to a paste with a little salt. /P>
Quantities? A head of garlic for 2 cups of oil and an egg yolk or even the whole egg.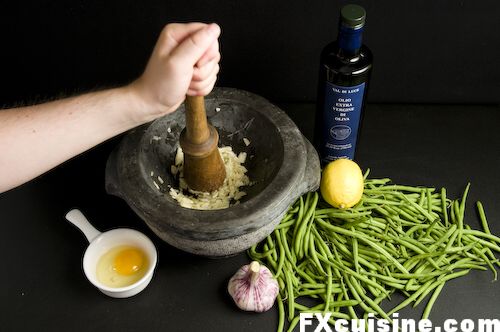 Here I'm using a stone mortar my dad found in a 16th century house with its boxwood pestle.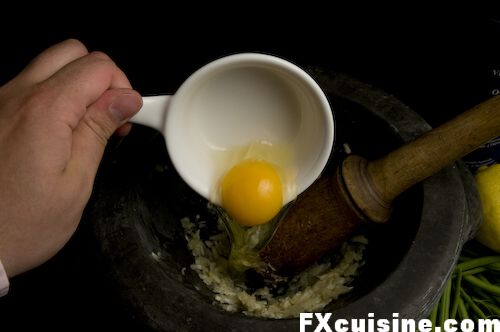 Add 1 egg yolk (or the whole egg)...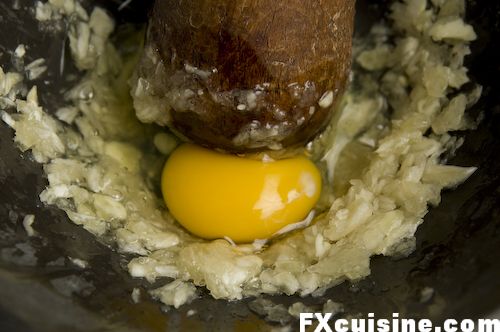 ... and grind...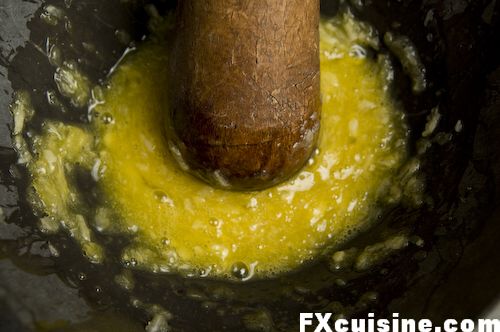 ...until you get a smooth paste. Now the aioli traditionalists will tell you that you have no business adding an egg yolk into an aioli, but I'd love to see how stiff they can get their aioli without an emulsifier.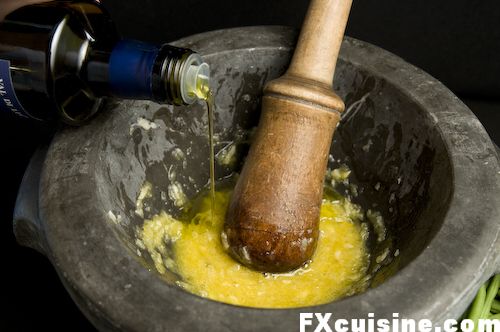 Now for the delicate part. We have to emulsify the oil with the garlic-egg mixture. Emulsifying means mixing two substances that don't mix with the help of some agent, here the egg yolk, as an emulsifier. We need to get a million tiny oil droplets mixed into the water - an oil-in-water emulsion. If we just mixed 2 cups of oil with the eggs, we would get a water-in-oil emulsion that would not be very pleasing to the eye.
Start pouring a small stream of oil into the eggs and whisk.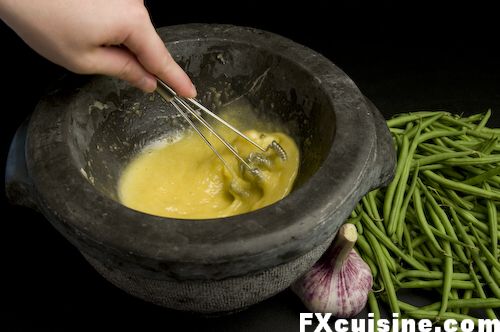 You'll get better result with a proper whisk rather than using the pestle. Continue to gradually add the oil, whisking constantly.
...