Asparagus like Green Peas
(page 2 of 2)
Home
>>
Recipes
Delicious 19th century French dish - asparagus served like green peas. This was a favorite of Napoleon's Foreign Minister
Talleyrand
. Simple, healthy and thoroughly decadent.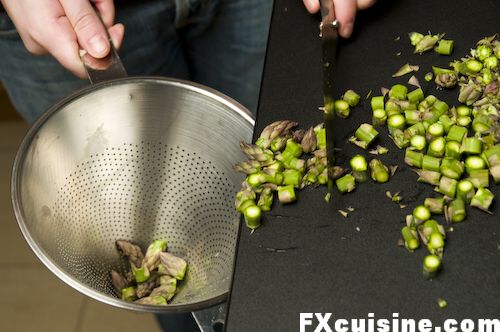 Remove the the asparagus 'peas' to a sieve, wash and discard as much of the pieces of skin as you can.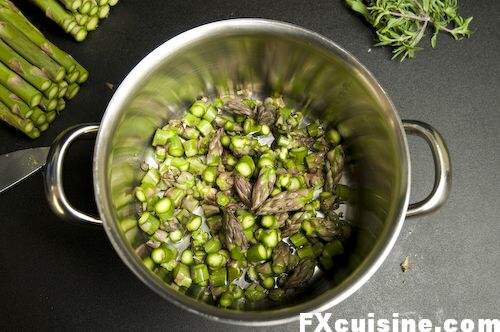 Transfer to a pot...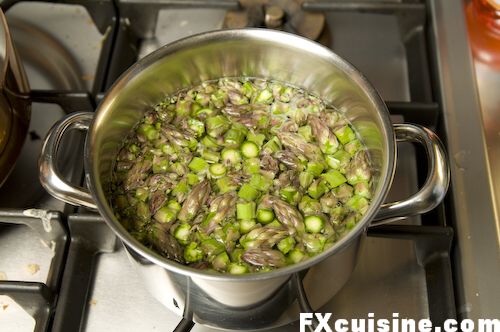 ... and blanch for a few minutes in salted water.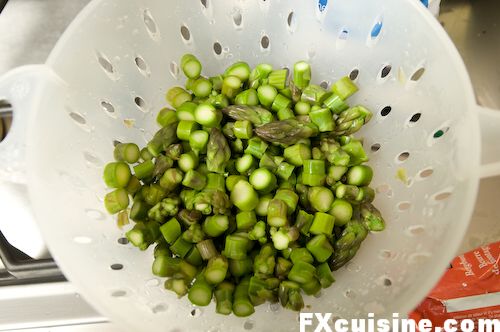 Remove, drain, and briefly cover in cold water to stop the cooking and preserve the asparagus' color.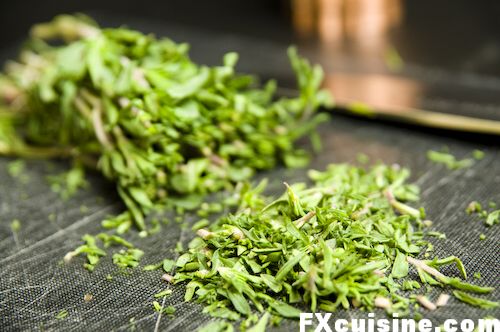 Meanwhile, snip the savory.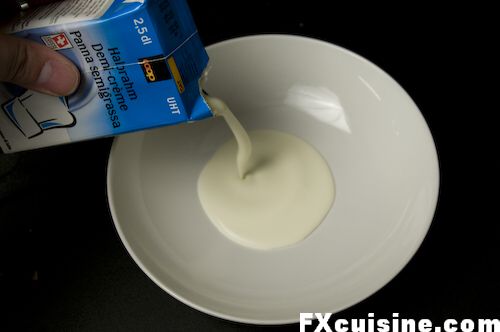 Prepare the sauce by pouring the cream into a bowl...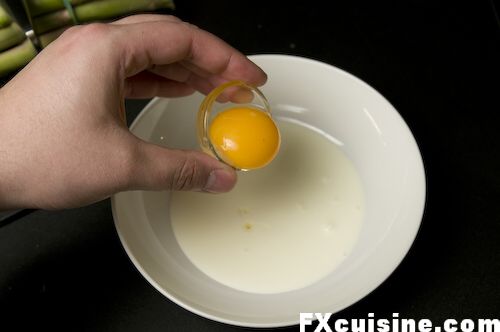 ... then add an egg yolk...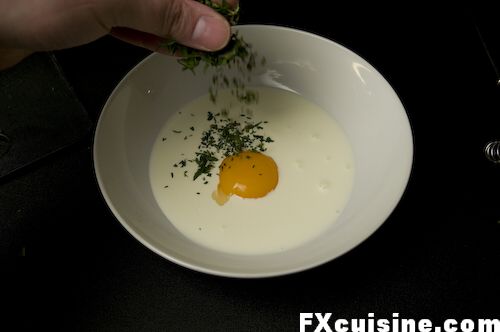 ... and some of the savory.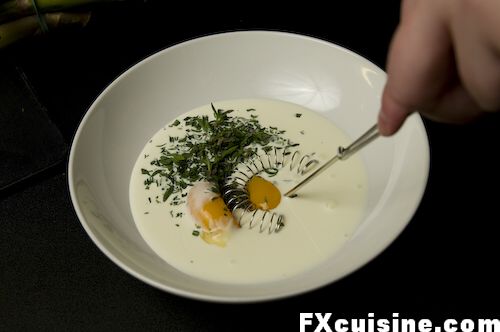 Whisk the yolk in ...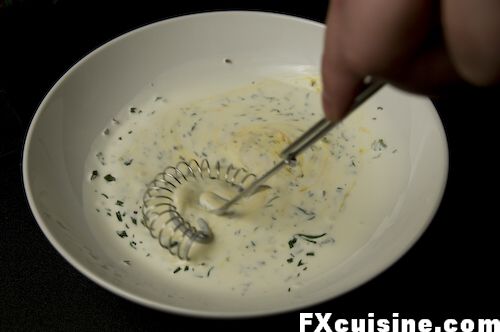 ... until you have a smooth mixture.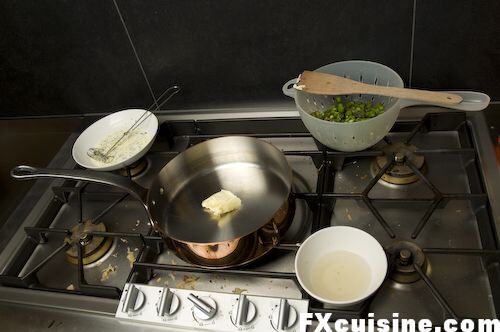 Ready for the showdown?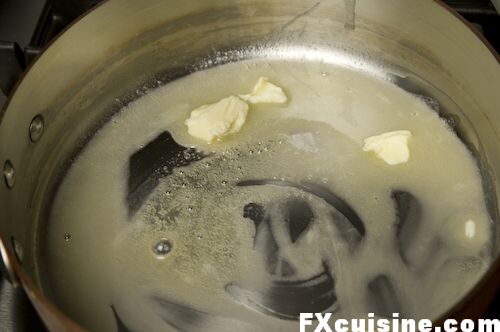 Melt a tablespoon butter in a large saucepan.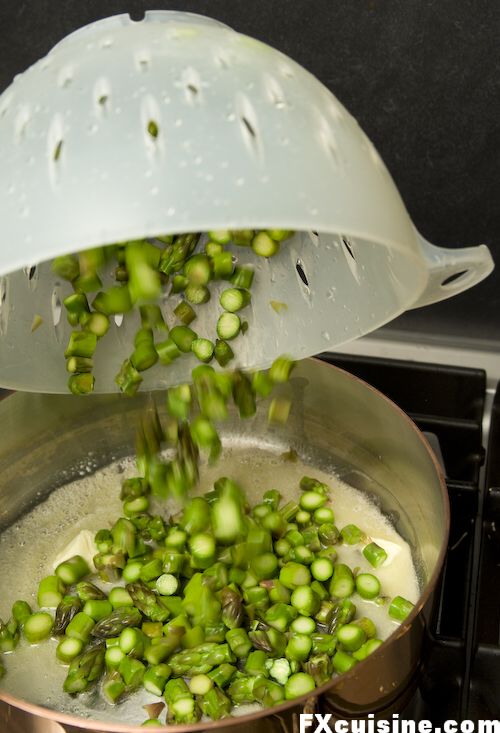 Add the asparagus 'peas'...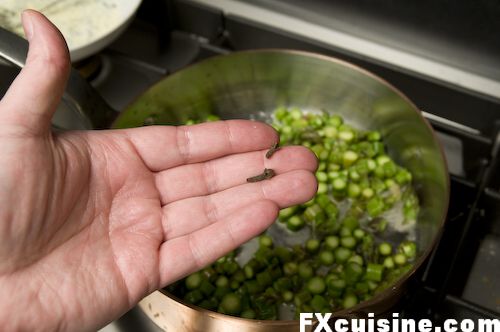 ... then the cloves ...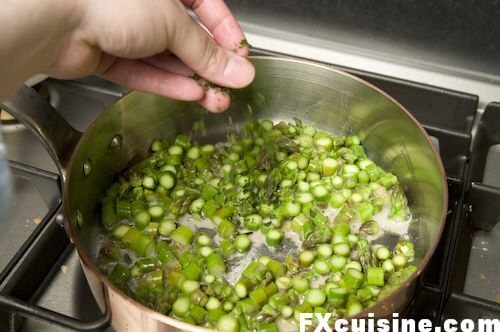 ... and some more savory.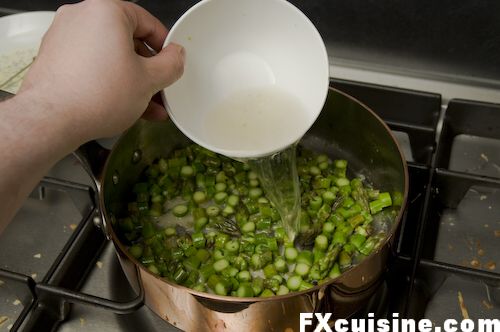 A drop of vegetable stock, or plain hot water or even some of the asparaguses' cooking water.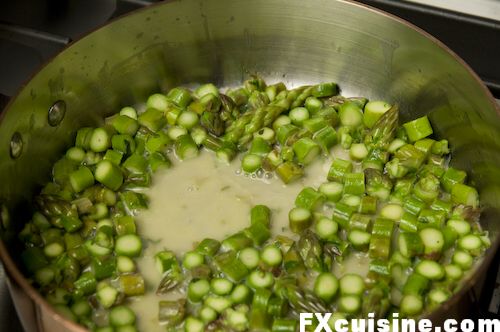 Mix well and when the asparagus are just about done, reduce the heat to the lowest setting.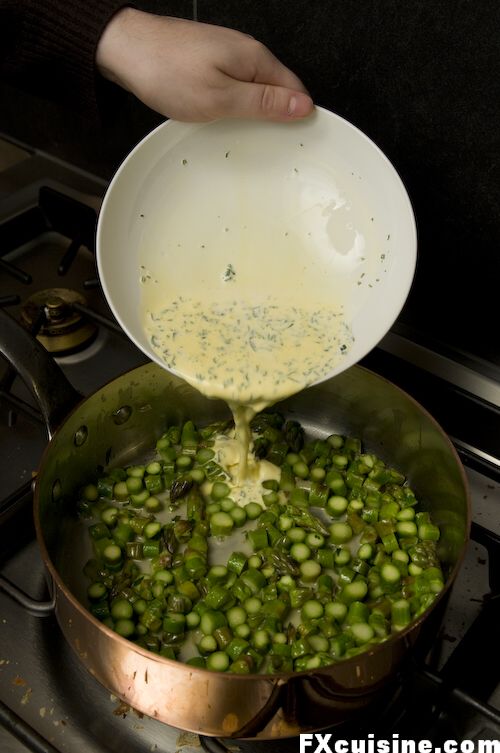 Add the cream liaison. If you are worried that this might become a dangerous liaison given the raw egg yolk, calm down as we will now warm it up.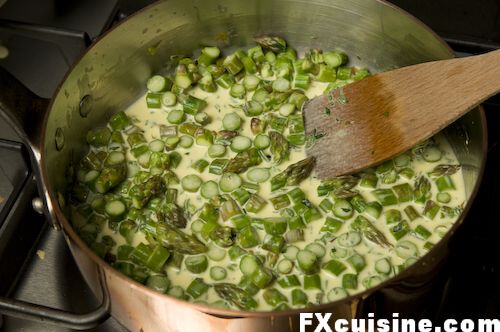 Toss, and gradually increase the heat until the sauce thickens as the egg coagulates and the cream's water content evaporates.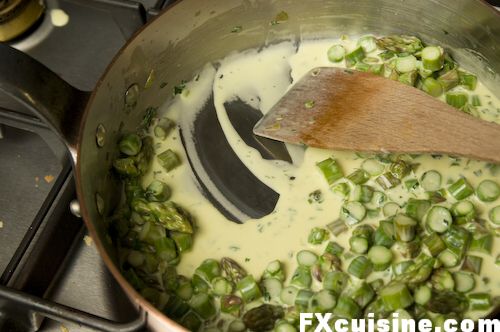 The dish will be ready when you can leave a neat trace in the sauce using a paddle. This means the sauce has thickened enough. French chefs say 'la sauce nappe' or 'elle est cuite à la nappe', if that's any help.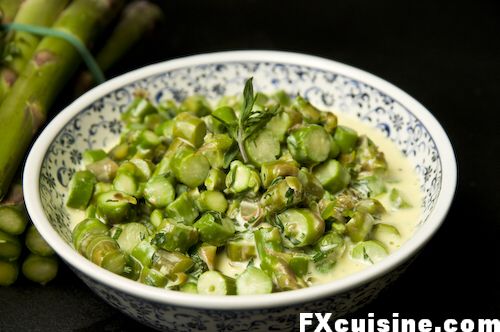 Serve immediately.
Variations: I found several recipes in 19th century cookbooks for pigeons on asparagus like peas, probably a substitute for the more chic pigeons on green peas. Some recipes omit the egg yolk, other add a pinch of sugar.
139183 views
Related Articles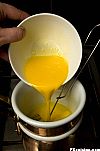 Asparagus à la Pompadour **
This recipe invented by Louis XV's mistress will not Enlighten your waist.
Copyright FXcuisine 2023 - all rights reserved.
If you do this recipe at home please let me know how it worked for you by submitting a comment or send me a picture if you can. Thanks!